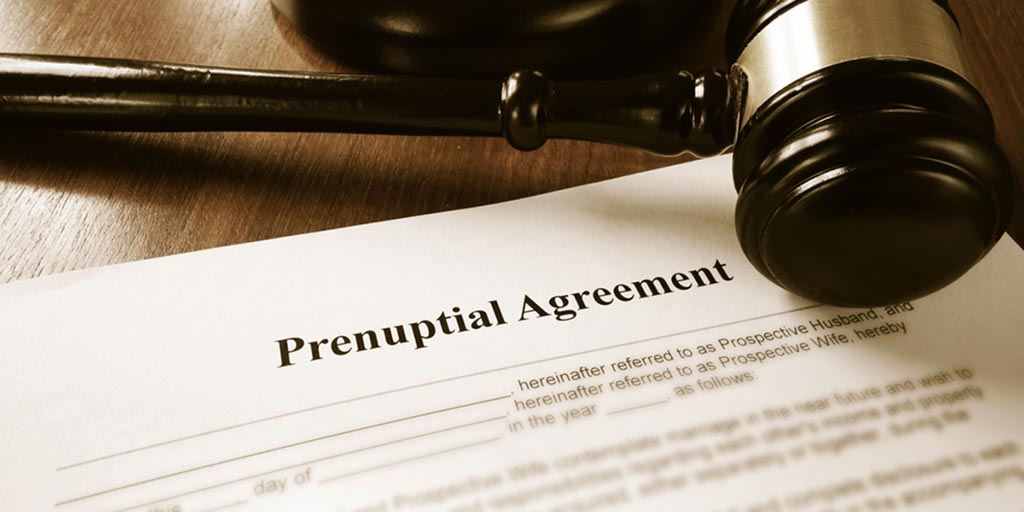 There are many advantages to drafting a Prenuptial Agreement in Thailand. Here, we'll talk about the benefits of having one, as well as why it's a good idea to hire a Prenup Lawyer in Thailand. Regardless of your personal situation, you'll want to make sure that you have a Thai-made Prenup, as it's going to be upheld in the country.
Advantages of Having a Thai prenuptial agreement
A prenuptial agreement in Thailand can be advantageous for couples in Thailand who plan to get married soon. This document allows the parties to stipulate how the assets acquired during the marriage will be divided in case of divorce. In addition, it provides simple proof in case of a divorce. It also helps prevent unnecessary arguments over the ownership of certain assets and personal property. These advantages of prenuptial agreements make them ideal for couples who want to avoid the hassles of divorce and division of property.
A Thai prenuptial agreement is advantageous for couples who are planning to have children in the future. It will ensure that their children will be provided for even if their parents get divorced. It also prevents assets from being passed automatically to the spouse in the event of divorce. This way, children can inherit the assets and remain in a stable environment. It is an excellent way to avoid costly and time-consuming court battles in the event of a divorce.
In addition, a Thai prenuptial agreement protects business interests in case of divorce. A prenuptial agreement in Thailand can stipulate that the spouse will waive all rights to a business upon his or her death, or that the spouse is a "shareholder" in the business. A Thai prenuptial agreement can be made in a few days and will help protect your assets in the event of a divorce.
Is a Prenuptial Agreement Enforceable in Thailand
If you are planning to get married in Thailand, you will need to know whether or not a Prenuptial Agreement is enforceable. Thai courts do not enforce Prenuptial Agreements if they are based on the personal debt of the husband. Thai law also does not allow Prenuptial Agreements if the husband has children. A Prenuptial Agreement in Thailand must be drafted based on Thai culture and morals. It should be signed and submitted to the Registrar at the time of marriage registration.
A prenuptial agreement is a legal document signed by the parties before marriage. It states how to divide assets between the parties during the marriage and if the couple separates, what will happen to the property. Prenuptial agreements are often useful for couples who have substantial assets and want to control the division of those assets. The parties who sign a Prenuptial Agreement can also choose to sign a postnuptial agreement once they have separated.
Another benefit of a Prenuptial Agreement in Thailand is that it is enforceable in the Thai court system. If the couple decides to divorce in Thailand, the agreement will protect both parties financially. It is essential to have a prenuptial agreement in Thailand if you want to ensure it is enforceable. In Thailand, it is important to remember that the Thai legal system is different from most other countries and the law is very different.
Hire a Prenup Lawyer in Thailand
There are many reasons to hire a prenup lawyer in Thailand to draft your prenuptial agreement. First of all, this type of legal document should be considered carefully. The Thai marriage law allows couples to specify individual and joint property and how finances will be divided during the marriage. Typically, the prenuptial agreement will not include any restrictions regarding child support.
The law of the country in which you plan to get married may not apply to your own prenuptial agreement. Thailand has adopted the Act on Conflict of Laws B.E. 248 to deal with conflict of law issues that can arise when prenuptial agreements are drawn up abroad. The Act contains a section that clarifies which country's laws apply to the prenuptial agreement. Many other countries have followed suit.
While a prenuptial agreement is only valid if drawn up prior to marriage, post-nuptial agreements can still be drawn up without the help of a lawyer. Both parties must sign the document to ensure that it is legally valid. A post-nuptial agreement is generally witnessed or notarized. It is important to hire a prenup lawyer in Thailand for drafting a prenuptial agreement.