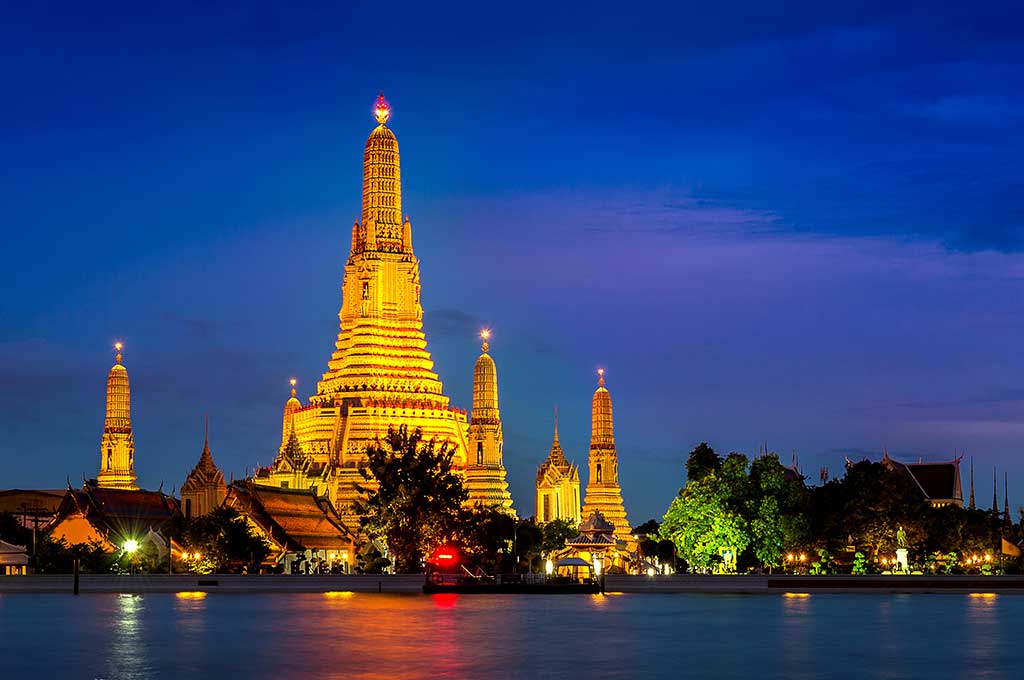 Applicants must have a passport with at least 5 years of validity. The Thailand Elite visa is affixed to your existing passport or can be transferred into a new passport at any Thai Embassy or Consulate.
This visa package is designed for affluent families who want to create their life in Thailand without the hassle of frequent visa runs or annual renewals. It offers unlimited entry into Thailand for 20 years and includes all membership benefits.
Elite Easy Access
If you're just "feeling out" a new lifestyle in the Land of Smiles, then this visa is for you. This option offers a five-year residence visa with the possibility of renewal. It's a one-time fee and includes VIP express airport services, transport services, government concierge services, and an annual health check.
Elite Easy Access members also enjoy special discounts at hotels, restaurants, and other leisure activities around Thailand. In addition, if you choose to buy property in Thailand, you can get special privileges that make your real estate experience more luxurious.
Another benefit of this visa is that it exempts you from the 90-day reporting requirement. This means you won't have to wait in long lines or worry about missing deadlines. All you need to do is advise your Thai Elite agent of your arrival date and they will handle the rest. They will also prefill your visa application and liaise with Thailand Elite Privilege to ensure that all of your requirements are met. They will also provide the documentation that is required to receive your visa at Suvarnabhumi, Chiang Mai, or Phuket International Airport.
Elite Family Alternative
Elite Family Alternative is a visa option for families that allows members to enter and exit Thailand without the need to do border runs. The visa is valid for five years and comes with a variety of benefits.
The program also offers other membership packages that include a free VIP concierge service, airport transportation, and invitations to exclusive events. These packages are perfect for businesspeople and families who travel to Thailand frequently.
Applicants must meet a number of requirements in order to qualify for the Elite Family Alternative visa. The most important requirement is having a clean criminal record and adequate financial resources to support oneself in Thailand. Applicants should also have strong ties to their home country and good health.
Elite Family Alternative members can buy property in Thailand but they cannot own the land. However, they can lease the land and build their own property on it. Members can also rent a condo unit or buy a property with 49 percent ownership. This visa does not make you a permanent resident of Thailand.
Elite Privilege Access
The Thailand Elite Privilege Access is a 10-year visa for those who have already tasted the life in the Kingdom and know this is where they want to live forever. The program has a one-time fee of 1 million baht, paid upon visa approval and additional family members can be added to the package for a discounted rate of 800,000 baht each.
The benefits include passport renewal, tax exemption, fast document processing, a priority line at international airports, and access to government concierge services. The most important benefit for many people is the freedom to enter and exit Thailand whenever they wish without having to regularly handle complicated visa runs or the hassle of obtaining an extension of their stay.
Another advantage is the free annual medical check-up at world-class Thai hospitals, famous for their hospitality and quality of care. The program also offers access to the property market and the ability to purchase a house in their name. In addition, members can invest in real estate and benefit from a favorable tax environment. In addition, members can enjoy a variety of VIP services including spa and golf access, 24 short-haul transfers, and an annual health check.
Elite Superiority Extension
The Thailand Elite Superiority Extension visa offers affluent foreigners the ability to live and work in Thailand without a visa. It is available to anyone who has completed due diligence and received approval.
This package includes the same benefits as the other visas in the Thailand Elite Privilege Card program, including airport lounge access and concierge services. It is also a good choice for people who are interested in living in Thailand long term.
The one-time fee for the Elite Superiority Extension membership is 600,000 baht, with no yearly fees. This fee can be paid in baht or dollars.
The Thailand Elite visa is only available for people who can prove their incomes and assets, as well as a medical certificate from a doctor. The visa is valid for five or 20 years depending on the specific package purchased. In addition, members receive personal assistance from their agent for contacting government agencies (such as the immigration department and mandatory 90-day reporting). The agent will also help them open bank accounts, obtain driving licenses, and find housing.
Elite Ultimate Privilege
Affluent global citizens who want to spend a lot of time in Thailand can benefit from the Elite Ultimate Privilege visa. It allows them to stay in the country without a minimum number of days they must leave and reenter each year. This membership also includes a variety of other benefits that can be enjoyed by the entire family.
This is a one-off fee of 2 million baht and includes VIP express airport services, lounge access, transport services, government concierge services, hospitality services for golf and spa treatments, and an annual health check. It is suitable for those who expect to visit the country a lot over the next decade or more.
The program is designed to provide a hassle-free experience for wealthy global citizens who want to live or invest in the country. The company works closely with immigration and the government to make it easier for people to get residency or citizenship in the country. It also promotes the country as a tourist destination and offers a wide range of privileges to help attract visitors.