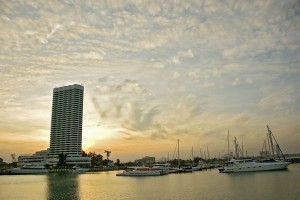 Investing in property in Phuket has had many positive changes over the past 4 years. With the advent of the new government the changes are now being felt come the end of the tax year in Thailand. Outside of the Consumer Protection Act and the new Escrow system in Thailand.
The government has gone even further with regards to investment and taxes in Thailand. These are viewed as follows and one can see the changes starting to take effect in the property market. There is no doubt that these changes helped to keep the growth of property in Thailand and the value thereof at rates unheard of in the West. With an average increase of 30% in property values over the past 5 years alone, lets look at the other hidden changes which have helped to bring it about. Witholding taxes of 30% has been abolished and money transfers can once again move with ease. This has created a situation where money entering the country and repatriation of money has made investing easier and nothaving to wait the usual 1 year before repatriation could take place.
The government has also cut specific business tax from 3% to be 0.1% and this has helped to boost the economy of Thailand. It did not stop there as the government further cut land registration fees from 2% to be 0.01% and mortgage fees from 1% to be 0.01%. These breaks have now been extended to March 2010.</li><li>The Alien Business Act and the Land Code has also been clarified and there is currently no disputes with regards to this. It has become business as usual for those who are not in Thailand to create upheavel. Changes in company law has also see the decreases in the number of shareholders required going from seven (7) to be at least three (3) persons. The government has also made it easier for smaller business to do business by amending the tax law to exempt tax for the first 150,000 baht profits of companies.
These have all been positive changes to Thailand's economy and property market. Property has now become the bread and buter of Thailand and the government has clearly shown this by making business easier and property purchases less risky. Speak to our attorneys in Phuket with regards to proeprty today!