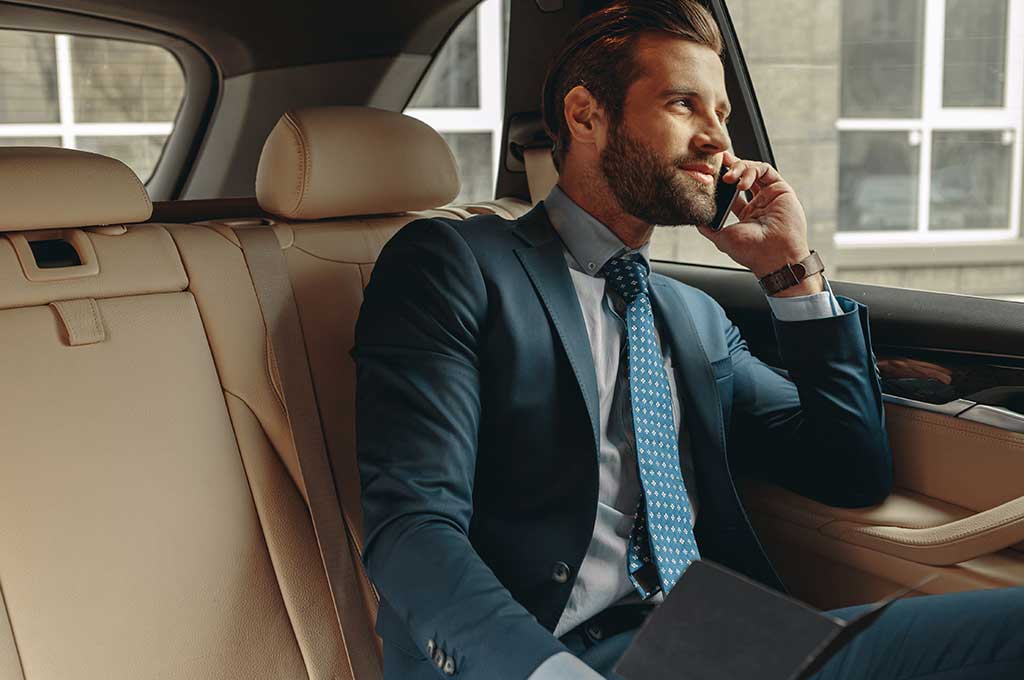 The Thailand Long-Term Resident (LTR) Visa offers many privileges that will make it easier for those looking to work remotely and live in Thailand. These include discounted personal income tax rate, faster visa processing, fast track at international airports, and reporting yearly to Immigration instead of 90 days.
The program aims to attract over one million high-potential foreign nationals. Those who qualify will receive a visa qualification endorsement letter. Here are the different LTR visa categories.
Wealthy Global Citizens
The Thailand LTR Visa is a new way for high-net-worth individuals to gain a secure and flexible residency in the Land of Smiles. The government hopes to lure high-potential foreigners to the country with a 10-year visa and an array of tax and non-tax benefits.
The Elite Visa has become one of the world's most sought-after residence visas for wealthy global citizens, and applications have surged yearly. The visa is designed to bypass many of the limitations, costs, and administrative headaches that come with existing options such as the non-immigrant type O visa and the Non-Investment Visa.
In an attempt to appeal to a more diverse group of potential applicants, the Thai Board of Investment (BOI) has cut the application fee for the Elite visa from USD 100,000 to USD 50,000. This move could attract more professionals who were previously hesitant to apply due to the cost.
Those who qualify for the Elite Visa will be issued a residence permit through the Thailand Privilege Card Company Limited (TPC). They can choose between the five-year Elite Easy Access option and the 20-year Elite Superiority extension. The latter also comes with a discount on personal income taxes of 17%. The visa can be extended for another five years, and TPC will provide a digital work permit. The visa holder and their family members can live, work and study in the Kingdom of Thailand.
Wealthy Pensioners
The new Thailand LTR visa aims to attract wealthy global citizens and retirees to the country by offering them permanent residency with a 10-year pass. This move is a clear recognition of the remote work trend in Thailand and an attempt to capture consistent income from these groups, which were previously limited by existing visa options.
The LTR Visa is available to four different categories of foreigners: Wealthy Global Citizens, Wealthy Pensioners, Work-From-Thailand Professionals, and Highly-Skilled Professionals, as well as their spouses and children. The requirements for each category are laid out in Notification of the Board of Investment of Thailand Re: Approval of the Visa Scheme for Certain Categories of High-potential Foreigners to Reside in Thailand (LTR) dated 25th May 2022 ("MOI Notification").
For those looking to move to Thailand and establish a business, they will need a minimum investment of USD 250,000. The minimum investment can be in the form of government bonds, foreign direct investment or Thai property, or a combination of these. Those looking to retire in Thailand will need a personal income of at least USD 80,000 per year.
These requirements are significantly lower than what was required for the previous visas like the Smart visa or Elite visa and the hope is that it will encourage more individuals to apply for a long-term residence in Thailand. It is also worth noting that the one-time application fee for a LTR Visa has been cut from its original amount of THB 100,000.
Work-From-Thailand Professionals
The LTR Visa, along with the Elite visa and Smart visa, are among the most attractive options for digital nomads who want to relocate long-term to Thailand. These visas allow remote workers to stay in Thailand for up to 10 years, and they also offer a variety of tax and non-tax benefits for eligible foreigners.
These visas are aimed at attracting high-potential individuals who want to stimulate overseas investment and economic development in Thailand. Eligible foreigners are classified as Wealthy Global Citizens, Wealthy Pensioners, Work-From-Thailand Professionals, and Highly-Skilled Professionals, along with their spouses and children (Dependents).
The criteria for a Work-From-Thailand Professional is fairly straightforward: you must earn at least USD 80,000 per year from a business in one of the targeted industries, or be employed by a company that has generated USD 150 million in revenue over the past three years. In addition, you must have a Master's degree or higher, or own intellectual property, and your current employer must be a private company or a publicly listed company on a stock exchange.
The other categories are a bit more restrictive, with requirements such as at least USD 1 million in assets or an annual income of at least USD 400,000. If you're interested in applying for the LTR Visa, we recommend getting in touch with a local partner who can help you with the process. They'll act as your Employer of Record (EOR), sponsoring your non-immigrant work visa and digital work permit, paying your taxes in Thailand, and handling all the administrative and HR services needed to remain legally employed in the country.
Highly-Skilled Professionals
The Thailand LTR Visa is a new program intended to attract 'high potential' foreigners to relocate to the country. It aims to boost the country's economic development by stimulating overseas investment and attracting high-end professionals that will enhance local business in targeted industries.
The visa is available to four categories of foreigners: Wealthy Global Citizens, wealthy pensioners, work-from-Thailand professionals, and highly-skilled professionals and their spouses or dependents. Eligible foreigners must have at least USD 1 million in assets or an annual income of USD 200,000 to qualify for the visa.
If you fall into one of the following groups and meet all other requirements, then you may be eligible to receive a 10-year Thailand LTR Visa. This includes professionals or experts in targeted industries who work for business entities, institutions, or Thai government agencies. You will also enjoy privileges such as a special personal income tax rate, exemption from the requirement that employers hire four Thai citizens for every foreigner, and fast-track service at qualifying airports.
The visa requires a deposit of at least THB 20 million and you must be employed in the targeted industries for a minimum of five years. If you change jobs, you will need to reapply for the visa or apply for a change of status of residence. This visa is a great option for those who want to live and work in the vibrant culture of Thailand.