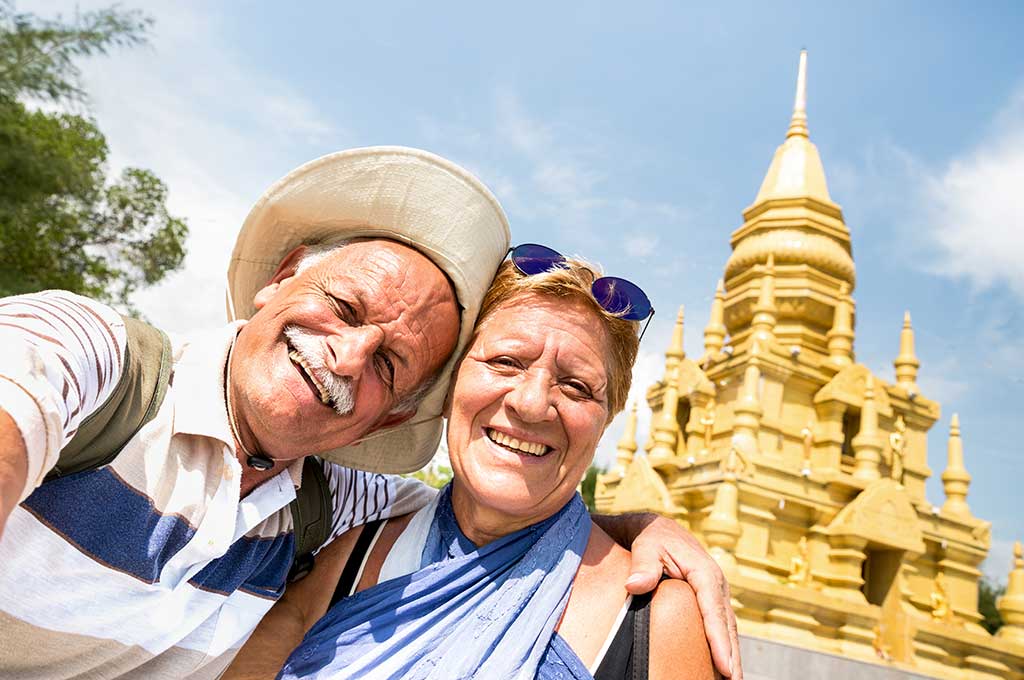 A foreigner on a retirement visa can stay in Thailand for one year. It can be renewed if the requirements are met.
Applicants need to report their residence to the immigration office every 90 days. They can do this by mail or by visiting the office personally. They can also employ a visa service agent to complete the reporting on their behalf.
Retirement Visa Qualifications
In order for US citizens to be granted a Thailand Retirement Visa, they must meet certain requirements. First, they must be over 50 years of age. Secondly, they must have proof of income. Typically, this is accomplished by providing a letter from the embassy or, if not available, bank statements showing a monthly income of at least USD $10,000.
Thirdly, they must have a health insurance policy covering them and their dependents in the case of an accident or illness while living in Thailand. Finally, they must inform immigration of their current address at least every 90 days during the duration of their stay. This may be done online or by mail, and it can be entrusted to an agent through a Power of Attorney.
Those who wish to remain in Thailand for longer than a year must renew their retirement visa at the immigration office each year. Failure to do so will result in fines and possible termination of the visa.
Requirements for Thai Retirement Visa
It is important to note that the requirements for a Thai retirement visa are very strict. Applicants will need to provide extensive proof of financial wealth and prove that they are contributing to the country's economy. There are also new requirements that include health insurance and a police check.
Applicants must have a passport with at least six months of validity and two blank pages on both sides. Applicants must also provide a bank statement (original copy) from financial institutes in Thailand indicating that they have a deposit of at least 3 million baht or an income certificate proving that they have an annual income of at least 800,000 baht.
Those who want to retire in Thailand should also have a health insurance policy. This can be purchased from local insurance providers. Those who are applying for a visa from outside of Thailand will need to have their police report and medical evaluation done in their home country before they can apply.
Documentation
If you're interested in retiring to Thailand, there are several visa options that will enable you to stay there legally. The most common is the Non-Immigrant OA Visa (Retirement). This visa allows holders to live in Thailand for up to one year and does not allow them to work.
This visa can be obtained either by applying from overseas at a Thai Embassy or consulate or by converting the visa inside of Thailand. The latter option is usually favored by many as it involves less red tape and paperwork.
To qualify for a retirement visa, you'll need to submit a variety of documents including proof of funds. You can show this by submitting financial statements from your home country or through a bank statement from a Thai bank. In addition, you'll need to obtain a medical certificate and police clearance.
Retirement Visa Application Process
If you are a foreigner who wants to retire in Thailand, you can apply for the Non-Immigrant Visa O-A (Long Stay) for Retirement at any Royal Thai Embassy or Consulate in your country. The process is easier if you can prepare all the required documents and supporting materials before leaving your home country or entering the Kingdom.
Once you get the visa, you can live in Thailand for a year and it is necessary to renew it before it expires. You may also extend it for another year if you meet all the requirements. However, you will need to notify the Immigration Office of your present address every 90 days.
Moreover, you must not work or have children living with you. Besides, you must have health insurance that covers at least 200,000 baht for outpatient and inpatient treatment. It is also essential to provide proof of income and property. You must also avoid diseases such as leprosy, tuberculosis, elephantiasis, and third-phase syphilis.