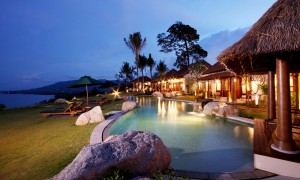 When considering buying property and how best to pay for the transaction it is best to keep in mind that in terms of Thai law  there are different types of transactions. Lets look at which gives some degree of protection to you. Even with an economic global down turn Phuket property has remained on the rise through the entire global crisis.
Property in Thailand over the past 5 years has risen on average 30% in value. The largest increases seen have been in the region of 45% however this was in Bangkok close to the BTS or MRT underground mass transit system. Phuket has over the period enjoyed as much in terms of new developments and an increase in investment capital. With more than 3,000 apartments coming online in the next year one can only see that with space coming at a premium in Phuket considering its size, its only a matter of time before property on the island becomes difficult to find at a reasonable price. Those who bought property in Phuket 5 or even 10 years ago have seen their investments in some cases double in the space of time. Phuket has never been short on investment capital! When buying property from a developer the consumer protection law requires the developer to use the standard sales contract which is drafted by the Office for Consumer Protection. If you are in breach of the contract the developer can only keep the money which was deposited and sue you for damages but that the remainder of what you had already paid in has to be returned to you.
It is always best to speak to an attorney in Phuket before you buy any property in Phuket and it is always advisable to ensure that you understand the contract and have an attorney not linked to the developer read through the contract to see if it is legally binding and in accordance with Thai law. This type of transation is hence covered by consumer law. That is buying from a developer. The problem however does arise when you buy from a private individual. There is no consumer law protecting you then.
In terms of Civil law in Thailand Section 377.- If, on entering into a contract, something is given as earnest (money deposit), that is deemed to be proof of the conclusion of the contract. It also serves as a security that the contract shall be performed. Hence Thai law has defined deposits and the aim of what the deposit represents – the conclusion of a binding contract. Unlike with consumer law any dispute with a private sale with an individual creates other problems without any recourse to consumer laws and requires the services of an attorney in order to sue for damages. If you are considering buying property in Phuket, speak to one of our attorneys in Phuket with regards to consumer laws, property laws and how any changes in the law could affect you. Call us today on our tollfree US or UK telephone numbers.
See our main website for more details.